Experience the real romance of Egypt with this wonderful holiday combining the ancient sights of Egypt with a cruise down the legendary Nile, a trip to Cairo and a relaxing stay in El Gouna one of the newest Red Sea resorts.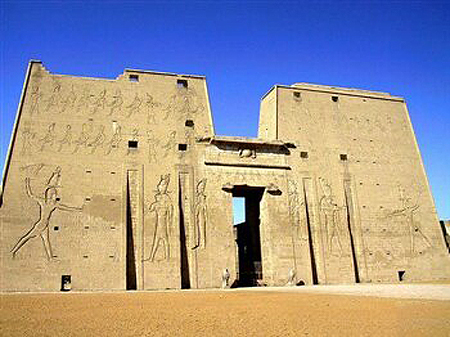 Itinerary
Day 1: Fly from Gatwick or Manchester to Luxor. Upon arrival transfer to your chosen Nile cruise boat for a seven night cruise.
Day 2: Morning visit to the Valley of the Kings - the site of Tutankhamen's tomb, the Temple of Queen Hatsheput and the Valley of the Queens. Final stop of the day will be at the Colossi of Memnon before arriving back at the boat in time for lunch. Afternoon at leisure whilst the boat sails to Edfu via the Esna lock.

Day 3: Morning visit to the Temple of Edfu, dedicated to the god Horus and the largest, most preserved temple in Egypt. Afternoon set sail for Aswan.

Day 4: Morning excursion to the High Dam, the Old Granite Quarries and the Unfinished Obelisk. There is also a trip by boat to the Philae Temple, dedicated to the goddess Isis and occupying a picturesque location on an island.

Day 5: Today can be spent at leisure wandering around Aswan or on optional excursions. The most popular excursion is to the temple of Abu Simbel, Egypt's greatest ancient treasure after the Pyramids. Late afternoon sail to Kom-Ombo and a visit to the Ptolemic Temple. Overnight either in Kom Ombo or Edfu.

Day 6: All day at leisure sailing downstream to Luxor via the Esna Lock.

Day 7: Morning visit to the Temple of Karnak and the papyrus museum. In the afternoon visit the Temple of Luxor after which there is time to explore the markets of Luxor. That evening there is an optional excursion to the Sound and Light show at the Karnak temple.

Day 8: Transfer to the airport for the short flight to Cairo. Overnight stay on bed & breakfast and time to explore this fascinating bustling city. Take an optional excursion to the Pyramids or see the marvellous treasures in the Egyptian Museum or simply spend time at leisure exploring this vibrant capital city.

Day 9: Transfer to the airport for the short flight to Hurghada. On arrival transfer to the you chosen hotel in El Gouna (approx 20 minutes) for a stay of 6 nights.
Days 10-14: Time to relax and enjoy the many facilities this resort has to offer. For the adventurous why not take a trip on a desert safari or experience the rich underwater world by snorkelling or learning to dive. Whether its watersports or sunbathing this lovely cosmopolitan resort has something for everyone.
Day 15: Early morning transfer by road which takes approx 4 hours to Luxor for your return flight back to the UK.
Please note the Nile cruise itineraries can be subject to alteration locally at short notice. In Cairo all excursions are optional and can be booked and paid for locally.
Sample prices are given below
Giza Pyramids & Sphinx from £40 per person
Egyptian Museum from £25 per person